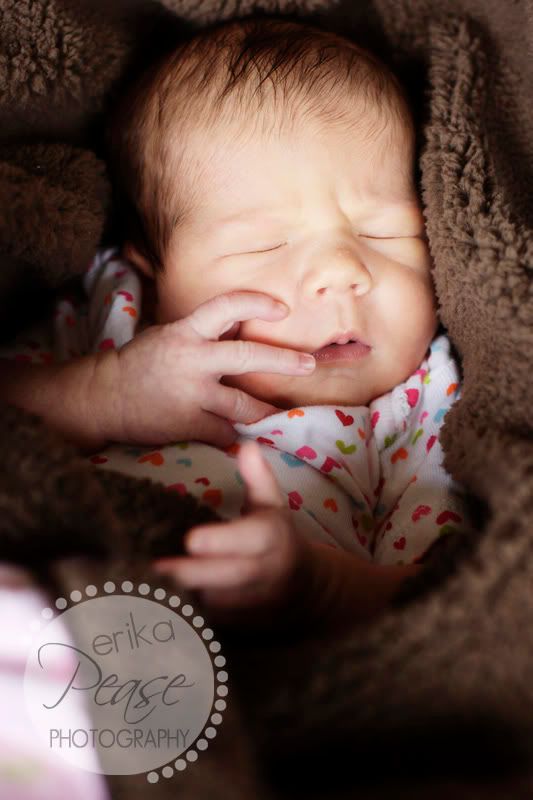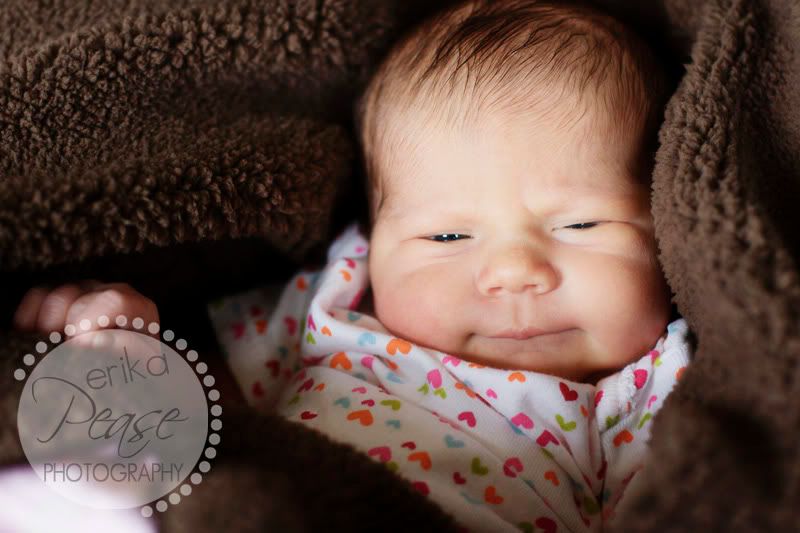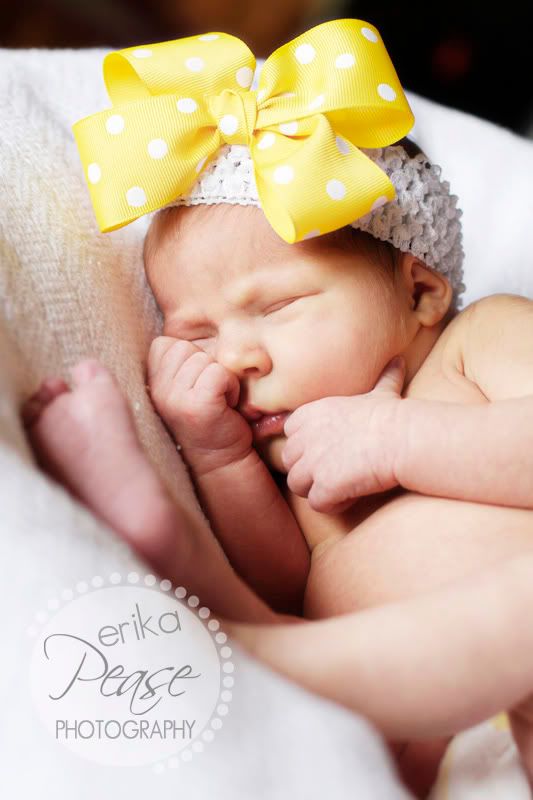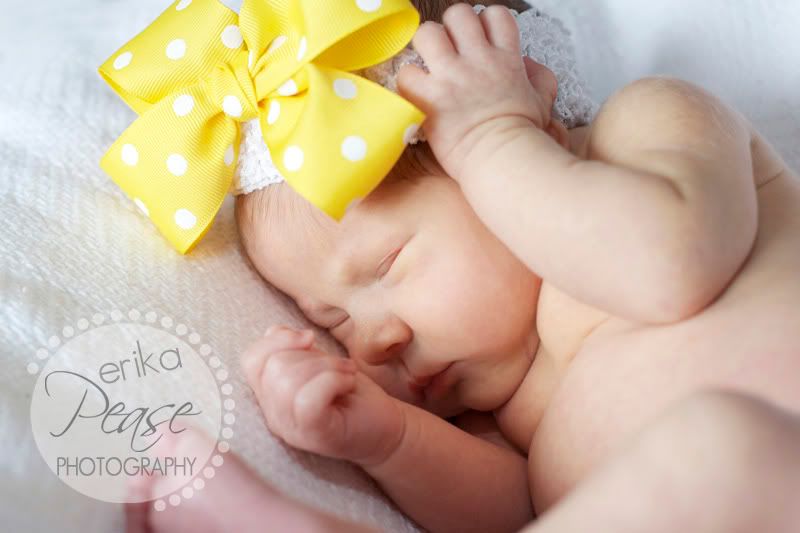 I was so excited when I received my text letting me know...It's A Girl!!!! This is my best friend's newest addition. And yes, they went the whole nine months of not knowing what they were having (they knew it was a baby but not the sex...lol!!!!). We played the guessing game, I was first thinking it was a girl but then towards the end I thought boy...Boy, was I WRONG!!!
No trucks, tractors, Transformers for this little one!!! It's hair bows, dresses, glitter and Hello Kitty!!!
Like Christmas, I was counting down the days to our session. She is such a blessing to this family!
Elynn is six days old and yes I took them today =) She is such a doll and I can't wait to watch her grow!
Congrats Tom, Stacy, Brooke, Cassidy and Carter!!! Baby Elynn is a KEEPER!!!
XOXO, Erika