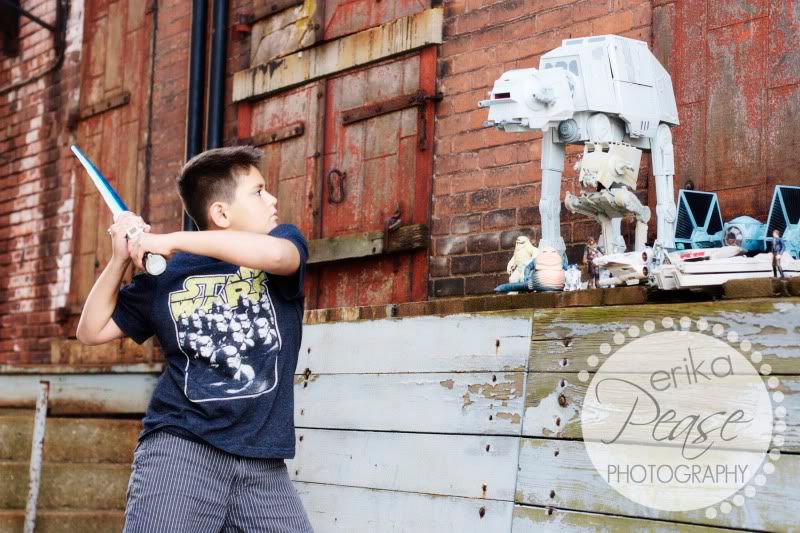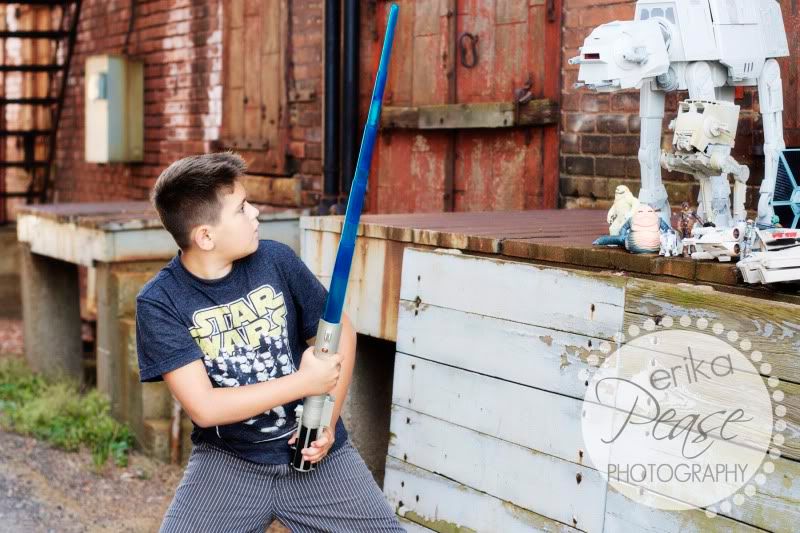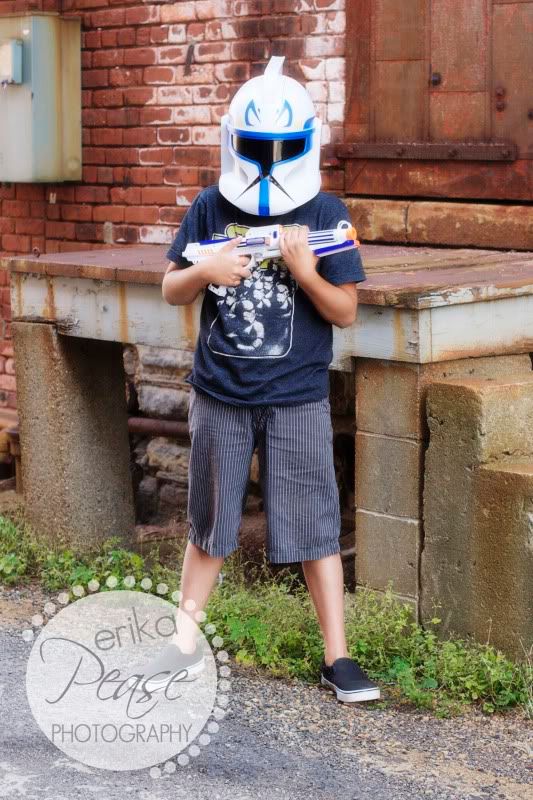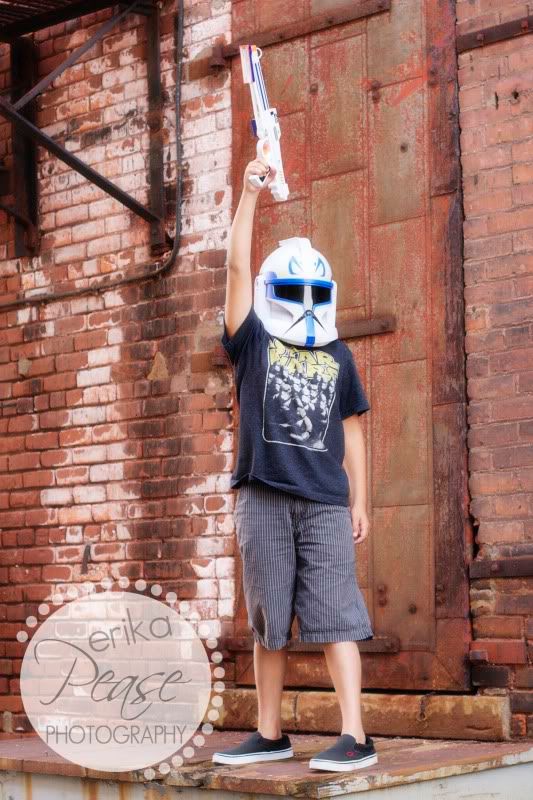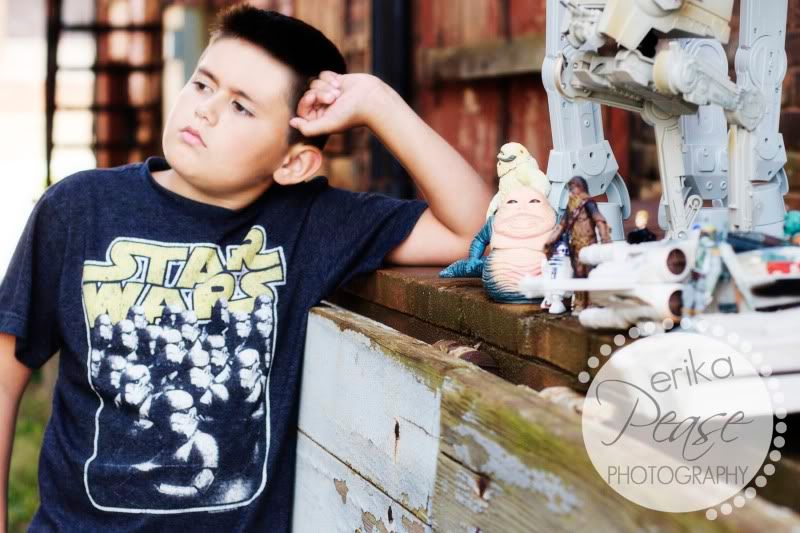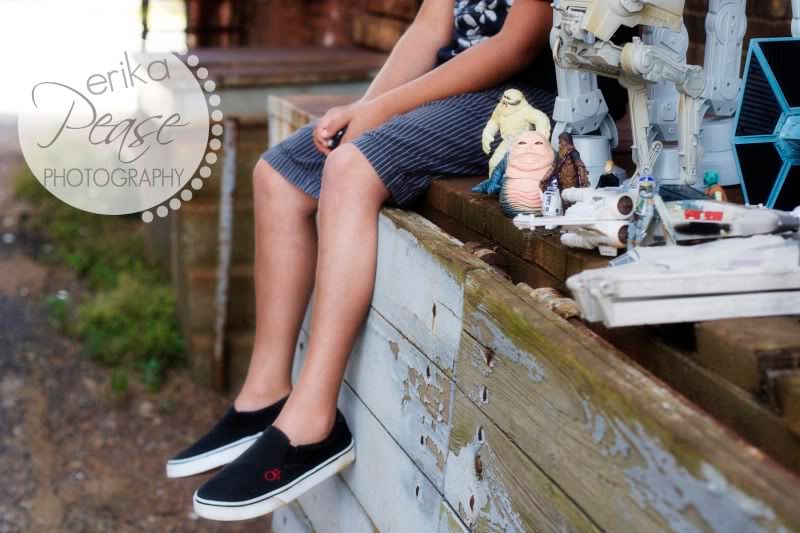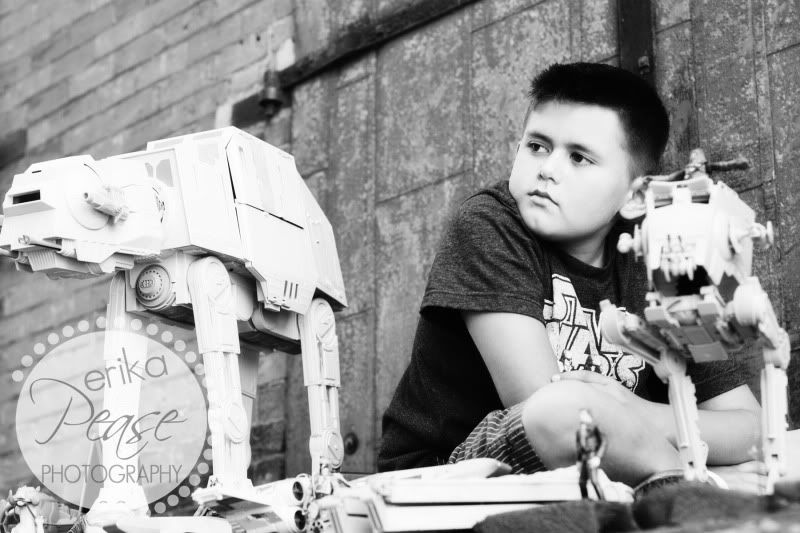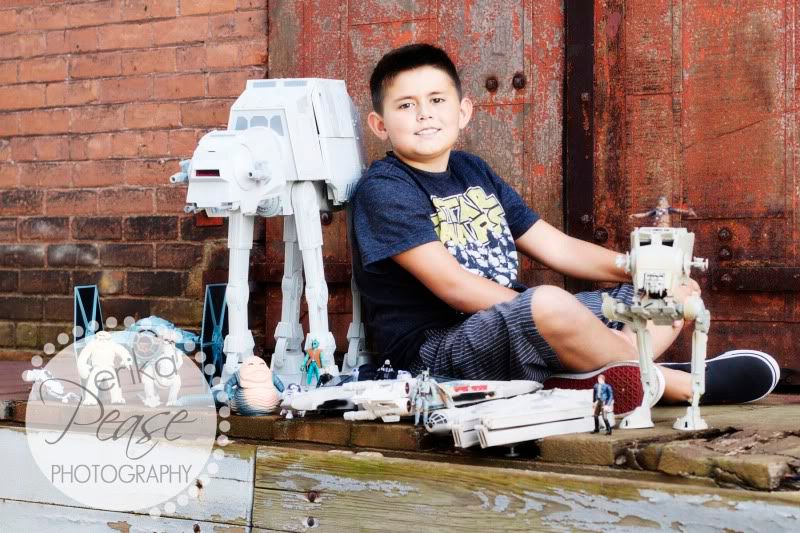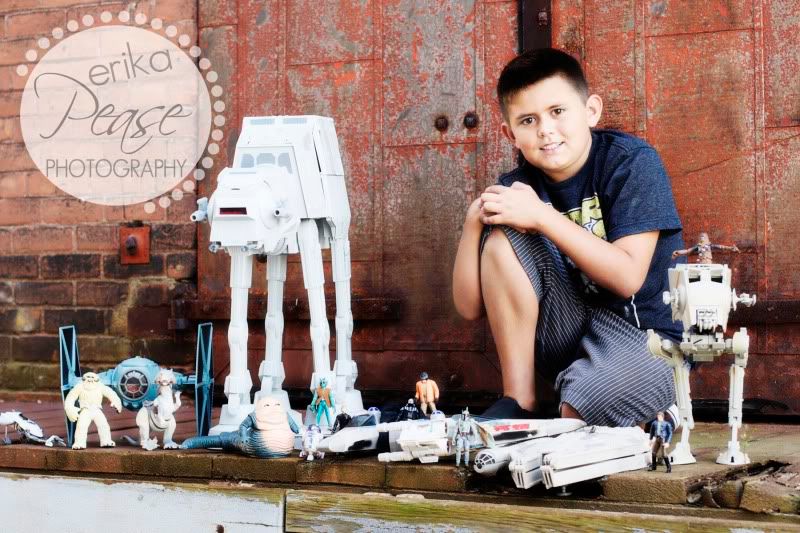 So I promised my son I would do a STAR WARS photo shoot for him for his 9th birthday. Well, my summer was swamped and then on the weekends we were at the lake so...FINALLY, the day he didn't have school due to teacher inservice, we jetted to Van Wert to take these photos.
He wanted to take everything but I him choose b/c good Lord we would have been there all day setting everything up and I don't think my vehicle would be able to hold it all.
Some of these were my nephews when he was B's age. And B thanks him very much for giving them to him so he can add to his collection.
I think he had a pretty good day, by the looks of these pics...This is B!!!
----May The Force Be With You----